Easy invoicing and payments with Autobooks Getting paid is the lifeblood of your business. It's critical to maintaining positive cash flow and empowering your growth. Unfortunately, it also takes time away from other important activities, like serving your customers and finding new ones. Preparing and mailing invoices, follow-up calls, tracking who still owes you money—all of this eats away at your productivity. That ends with Autobooks. Part of Fidelity Bank's business online banking, Autobooks is an easy way to accept ACH, check or any major credit or debit card payments from your customers, manage cash flow and run reports. Your customers pick how they pay, and you get paid faster.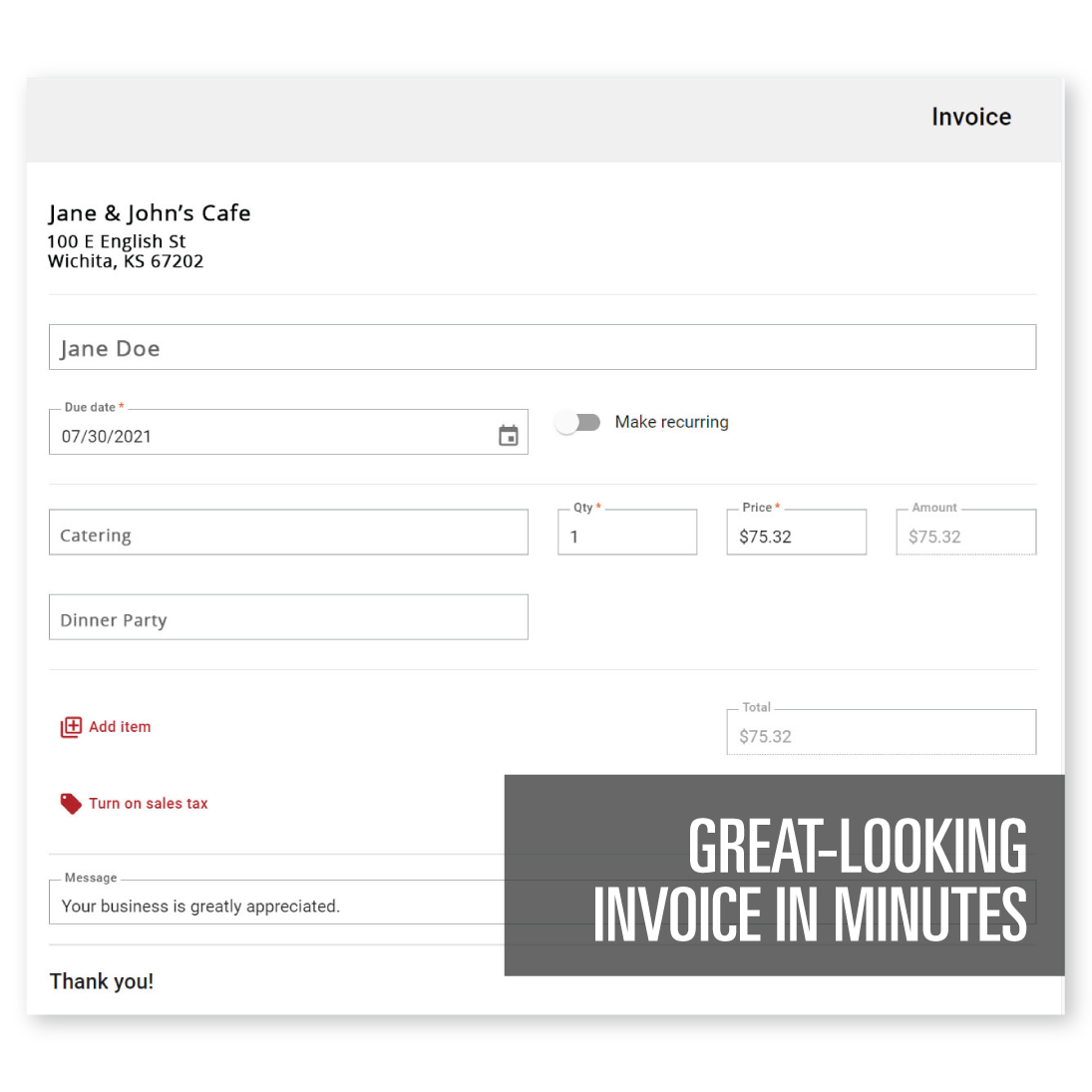 Professional invoicing and faster payments
You can use Autobooks to create and send a great-looking invoice in minutes through your business online banking. And that's just the beginning:
Your customers choose from easy online payment options.
Payments go directly into your Fidelity business checking account, getting you paid quickly.
You'll be able to see who has paid their invoice and who is past due, as well as access more detailed reports, such as Balance Sheets or General Ledgers.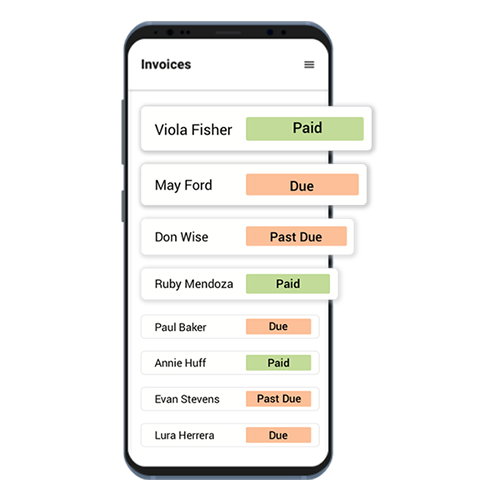 See How it Works: Send Yourself an Invoice
See how easy it is to receive an invoice and make a payment with Autobooks. This email is what your customers will receive from you.
Send yourself a test invoice now!
Thanks! Check your inbox for your sample invoice
Give us 10 minutes to show you the quickest ways to use Autobooks.