Fidelity Bank MicroBranch in Revolutsia Now Open
9/6/2019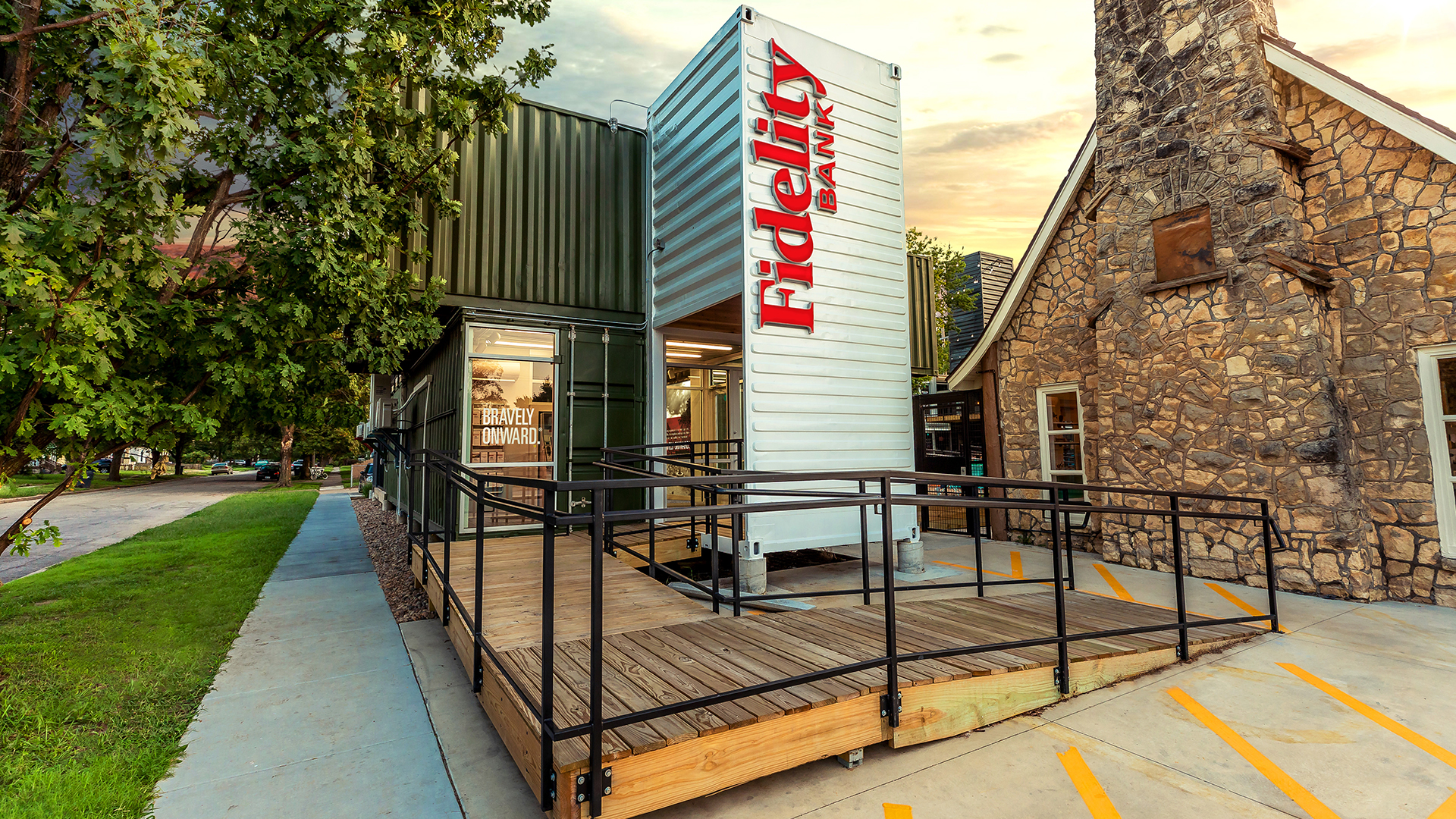 Our latest innovative enhancement to our banking experience is now open at Revolutsia, located at 2721 East Central Avenue in Wichita. Fidelity Bank's first microbranch began serving customers in the popular east Wichita development at the corner of Central and Volutsia constructed from a collection of repurposed shipping containers. The microbranch is a small-scale banking office which offers both personal service through an on-site Universal Banker and extended hours banking through an Interactive Banking Machine.
While it is an untraditional space for a bank, we are committed to delivering the same high level of service that people expect from Fidelity Bank. This development is uniquely suited to be a home for our microbranch prototype. Revolutsia has begun to revitalize the surrounding neighborhood, introducing a fresh mix of retail, restaurant and service tenants while becoming a much needed gathering space. We are proud to add access to services that can help build financial lives.
As of opening, a banker is on-site Monday through Friday from 10:00 a.m. to 4:00 p.m. and on Saturday from 9:00 a.m. to 12:00 p.m. Interactive Banking is accessible from 7:30 a.m. to 8:00 p.m. Monday through Friday and from 9:00 a.m. to 5:00 p.m. on Saturday. ATM service is available 24 hours a day.