Fidelity promotes Jesse West to director of commercial banking
4/26/2021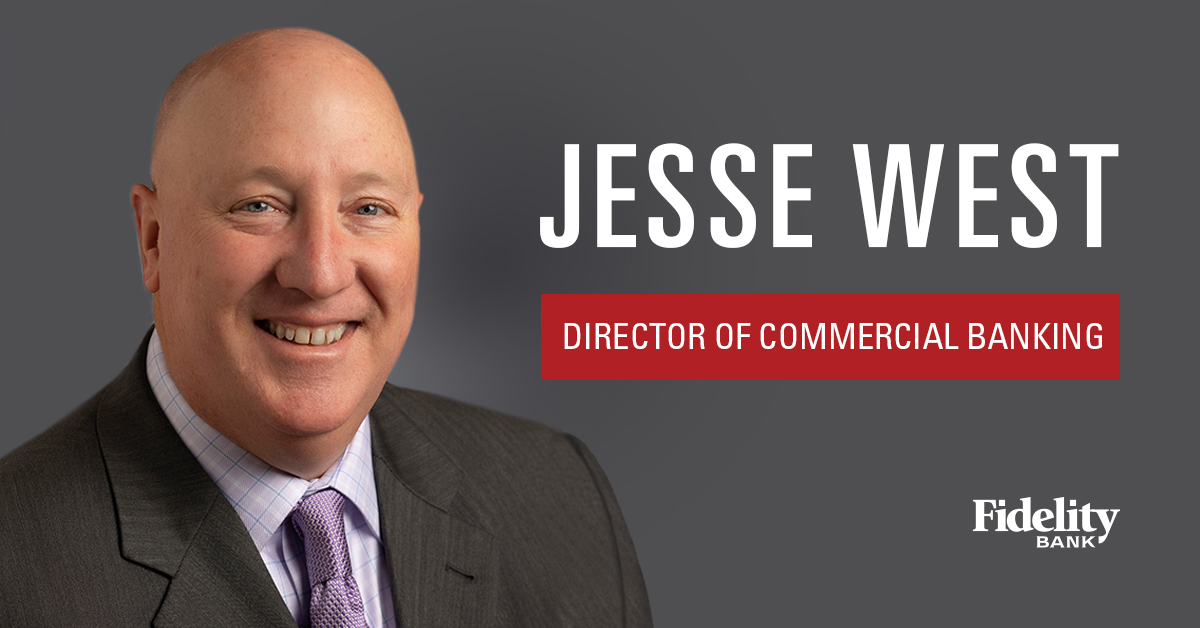 (Wichita, KS) --- Veteran banking professional Jesse West has been promoted to director of commercial banking at Fidelity Bank. West will provide oversight and guidance to the fourth generation, family-owned bank's commercial banking, commercial lending, treasury services and Business 360 divisions in Wichita, Oklahoma City and Tulsa.
"When it comes to the varied aspects of commercial banking, few people are as knowledgeable as Jesse," said Aaron Bastian, Fidelity Bank's president and CEO. "His strategic vision, business acumen and organizational development skills make him a valuable addition to our senior executive team."
West joined Fidelity Bank in October 2018 as commercial banking manager overseeing commercial lending in the Wichita area, along with treasury management duties across all of the bank's markets. Recently, West's leadership contributed to Fidelity's successful administration of the Paycheck Protection Program, aiding businesses adversely impacted by the COVID-19 pandemic.
Prior to joining Fidelity, West's three-decade career included stints as a commercial loan officer and regional president. He is a graduate of the University of Central Missouri and the University of Wisconsin's Graduate School of Banking.
"Throughout my career, I have seen business owners triumph because of strong partnerships," said West. "At all levels of Fidelity, team members are empowered to be this type of collaborator with our customers and each other. It's a rewarding place to work, and I'm proud for this opportunity to extend my leadership to new areas of responsibility."
West assumes this new role at the level of executive vice president.