Lehr joins Fidelity Bank's Treasury Management division
8/27/2019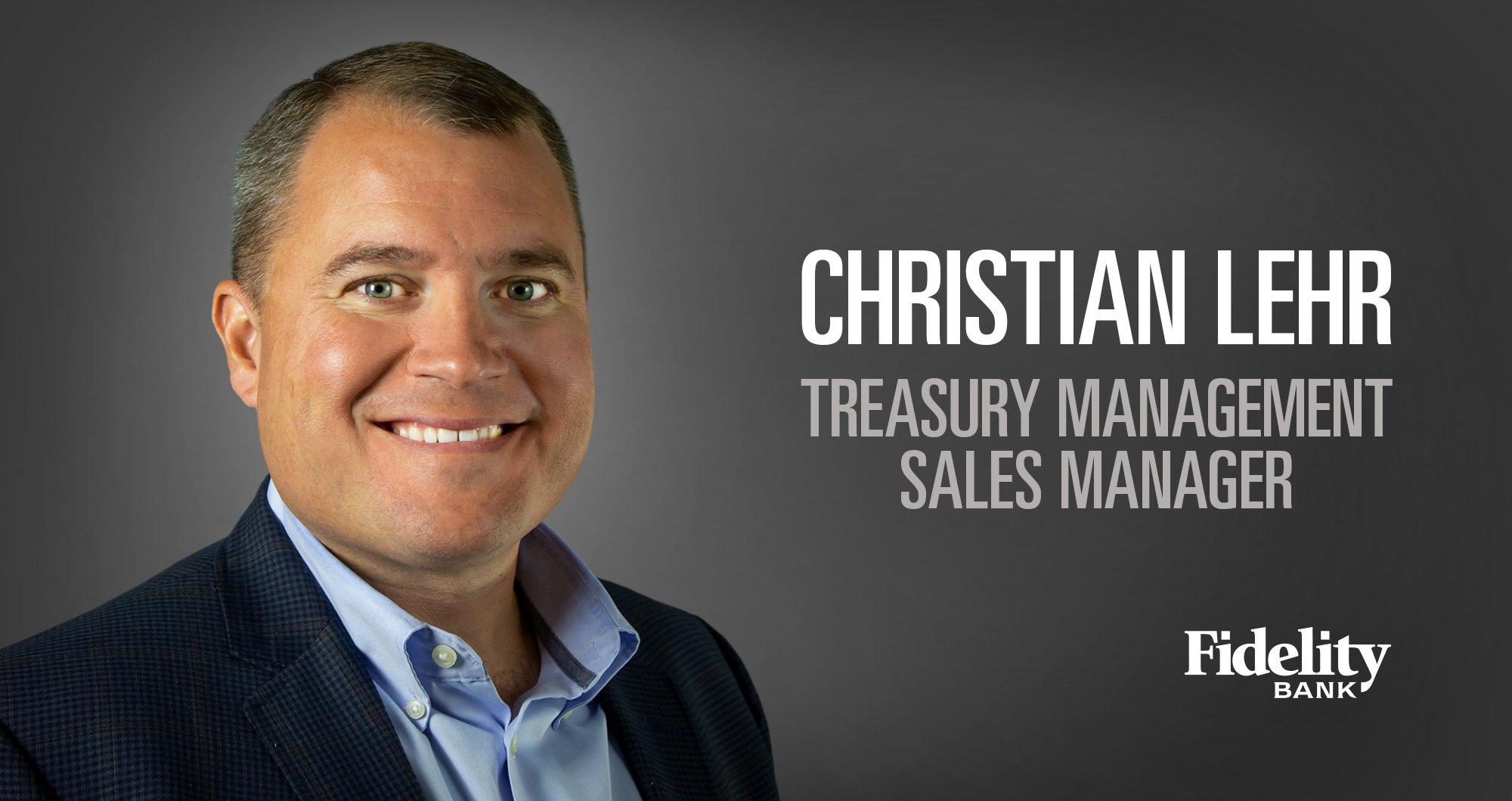 Fidelity Bank has hired Christian Lehr to serve as treasury management sales manager. In this role, Lehr will direct new treasury customer acquisition efforts for Fidelity Bank and Oklahoma Fidelity Bank, connecting commercial clients with products and services that enhance cash flow, maximize return on capital and protect against fraud.
"We've seen our treasury business line grow dramatically," said Jesse West, Fidelity's commercial banking manager. "Christian's combination of sales leadership and extensive product knowledge will be of great value not only to our customers, but also to our sales officers. Add in his commitment to the community, and he is a great fit for our team. "
Lehr has spent nearly two decades in banking, including eleven years in the treasury sales arena where he has managed sales efforts in multiple markets throughout Kansas and Missouri. His banking career has also included stints in marketing, retail and merchant services. He earned a bachelor's degree in integrated marketing communications from Wichita State University.
"As a life-long Wichitan, I'm excited to be part of the Fidelity team," said Lehr. "Their unabashed commitment to both their customers and this town I love make it the right place for me. I'm eager to introduce more businesses to this skilled treasury team and to this community-minded organization."
Lehr is also active in the community as a United Way Young Leader and a current board member and past board president of Starkey, Inc.