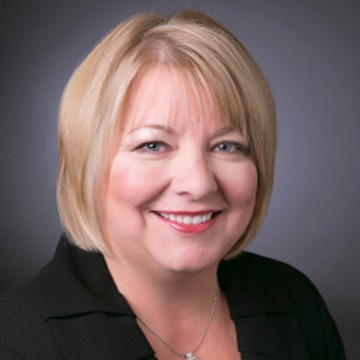 Carol Urban-deal
EVP,  Corporate Compliance and Lending Operations Director
As corporate compliance and lending director, Carol develops and implements Fidelity's regulatory policies related to risk management, the Home Mortgage Disclosure Act, Bank Secrecy Act, retail banking, lending and vendor relationships, as well as oversees lending operations for the Bank, driving efficiency through training and technology.
Carol has worked at Fidelity Bank since 2000 and has nearly three decades of banking experience in areas that include operations, branch management, regulatory compliance and information technology.
Her many accomplishments include building a highly functioning and well-respected compliance division, restructuring the HMDA data collection process, and standardizing management of internal and external audit processes and the OCC exam.
She holds a Bachelor of Science degree in organizational management and leadership from Friends University and a Master of Business Administration degree from Webster University. Carol attended the Bank Administration Institute Graduate School of Banking at Vanderbilt University, graduating in 2006.
Carol has served in many capacities in the community, holding professional and civic leadership positions. She current serves as a group mentor for W / A Community of Young Professionals. Past board service includes the Friends University Alumni Advisory Board as well as a lengthy tenure with the YWCA, now the Wichita Family Crisis Center.