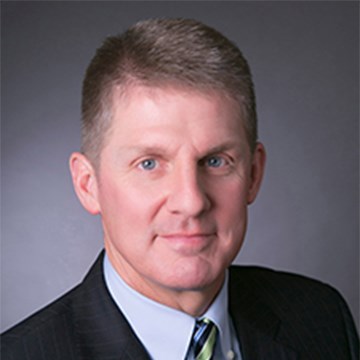 Jeff ronen
EVP, Director of Commercial Banking
As the director of commercial banking, Jeff leads initiatives for commercial lending and banking, treasury management, and private banking in all three of the Bank's markets.
Jeff joined Fidelity Bank's commercial lending team in 2010, bringing a wealth of experience gained as a banker and as a small business owner. Jeff's contributions helped establish Fidelity as a preferred source of capital and credit solutions in the Wichita market. In June 2014, Jeff was promoted to president of Oklahoma Fidelity Bank where he oversees the administration and daily operations of the Bank's offices in Edmond and Oklahoma City. In 2017, Jeff's role expanded to include his duties as the bank wide director of commercial banking.
Jeff is a graduate of Kansas State University and the University of Wisconsin Graduate School of Banking. His experience includes not only stints at various community banks, but also running a successful small business and leading capital development efforts for a private corporation. Jeff's business acumen and work ethic make him a valuable member of Fidelity's leadership team.
Outside of Fidelity, Jeff is active in the community. He serves on the board of directors for Envision, Inc. and has volunteered with a variety of charitable and civic organizations including the Wichita Area Chamber of Commerce, United Way and Special Olympics.