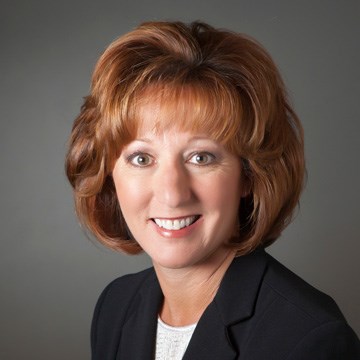 Michele kyle
EVP, Director of Consumer Banking
As director of consumer banking, Michele fosters collaborations that help the bank meet changing customer needs, from product and service development to process and experience improvements. She oversees all elements of service delivery and provides strategic guidance to the retail operations, residential lending production, facilities management, information technology and innovation teams.
Michele is a graduate of Wichita State University, where she earned a Bachelor of Business Management and a Master of Science in Human Resources. Prior to serving as director of consumer banking, Michele held positions of training coordinator for retail banking, human resources manager, senior vice president of retail banking and chief operating officer.
Michele has served as a city council member for Norwich, Kansas, and has been a member of the Norwich schools' site council and Booster Club. The Wichita Business journal honored Michele in 2019 as a Woman Who Leads in Financial Services and selected her for participation in the 2020 Career Women program. Michele is active in support of childhood adoption, including working with Susan's Kids to assist with the placement of foster children in the state of Kansas.