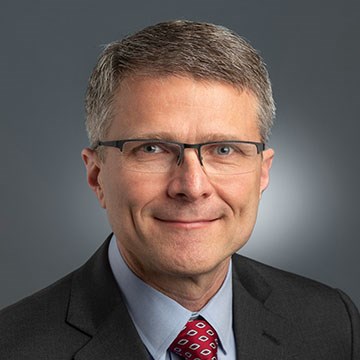 Roger Mericle
SVP, Chief Credit Officer
As Fidelity Bank's chief credit officer, Roger supervises and provides guidance to areas including credit administration, underwriting and residential loan production. Roger also oversees loan review and credit analysis functions for the Bank's Kansas and Oklahoma divisions.

Roger has more than 25 years of banking experience, including overseeing a diverse loan portfolio for customers in real estate, aviation and energy sectors. He previously served as the commercial business lending manager for Fidelity's Wichita market where he contributed to commercial and industrial lending efforts. Roger is a graduate of Kansas State University and the Colorado Graduate School of Banking.

Roger is an active volunteer in the community and currently sits on the YMCA Community Development Board, where he has served in various capacities since 2007. Additionally, Roger is an advisory board member for Lubrication Engineers, Inc., and fulfills a variety of roles at Newspring Church.