THE FIDELITY DIFFERENCE.
We believe we are special. We believe our culture is second to none. Not just because we have beautiful buildings or state-of-the-art technology, but because the people who work within those walls and utilize that technology in service of our customers and communities are second to none. Our success has always been about people, that's why we call it the Fidelity family. Hear now from a few family members in their own words on what it means to work with purpose and passion every day.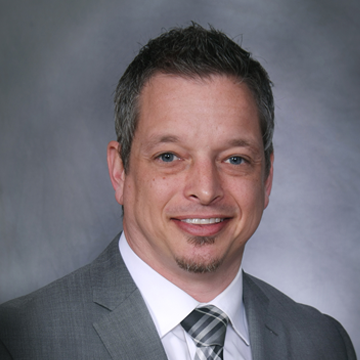 BRIAN BAREFOOT
By the time Brian began searching for his next professional opportunity, he knew exactly what he wanted in a new employer: a service-oriented culture that nurtured growth-oriented individuals. Finding the perfect job with the perfect employer seemed like a long shot, but eventually, Brian found exactly what he was looking for at Oklahoma Fidelity Bank.
"Fidelity is a great, values-oriented organization that focuses on having a servant's heart for both employees and customers alike. Our culture makes a big difference. We have a "how can I help you?" mentality. I would challenge anyone to name another place that focuses on the core values that Fidelity holds and has true faith that the bottom line will be effected as a result, not the other way around."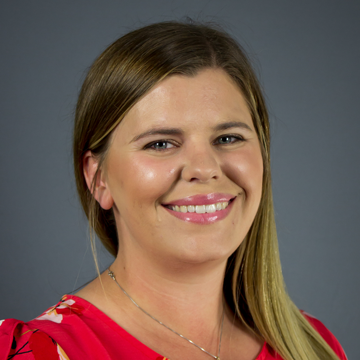 CAIT EISENHAUER
As they say, actions speak louder than words. It's a belief that led Cait to join the Fidelity family in 2019, and the reason she actively recruits others to do the same. As a woman in the male-dominated facilities management industry, she was thrilled to discover that her supervisor had already broken the glass ceiling and shared the bank's dedication to nurturing the personal and professional lives of all Fidelity family members.
"I am proud to work for Fidelity because I know Fidelity is working to create a better future each day by doing what is right. Every person in this organization has an opportunity to make a home here and serve our community. Working here has provided me with a unique opportunity to mesh my personal and professional goals, it has enriched my life and has given me the ability to provide for my family and lead by example."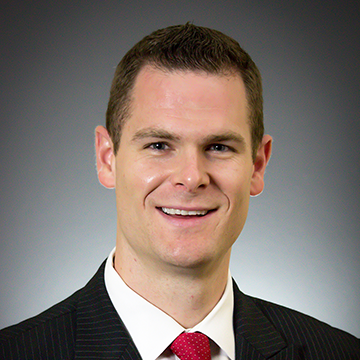 CLAYTON FRANKS
By the time Clayton decided to make a professional change, he had already established his financial services career at one of the largest national banks in Oklahoma City. That experience gave him a clear idea of what he wanted in his next job. Namely, a locally-owned, family bank where his career could grow while staying connected to his community. One meeting with then-Oklahoma Market President Aaron Bastian told Clayton all he needed to know about working for Oklahoma Fidelity Bank.
"Fidelity has the best culture and people, hands down. It's this unique mixture of being an organization that both commands excellence while still really caring about the people that call Fidelity home. That's what makes it fun, take away either of those things and it doesn't work the same. The pursuit of excellence in the midst of a team of people that actually care is really special and absolutely worth sharing with friends, family, etc."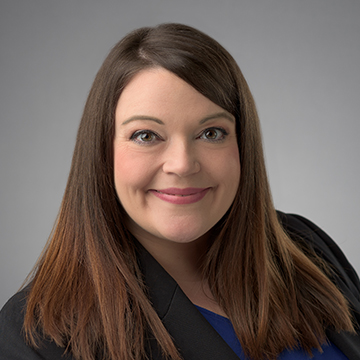 LINDSAY PENNELL
Lindsay's interest in Oklahoma Fidelity Bank began after hearing several encouraging accounts from former colleagues who had joined the company. She was impressed by descriptions of a work culture that prioritizes employee input and engagement, both in the office and within the surrounding community. That balance of personal and professional life was important to her and a significant factor in her decision to move her own career to Oklahoma Fidelity Bank.
"The culture that exists here is a huge plus. We approach change much more positively than other companies I have worked for. Change is inevitable, but here, it is encouraged. Just because "it's always been that way" doesn't mean that is how it has to stay. I love that we have the opportunity to impact ways we operate because our leadership is open to new ideas and suggestions. I believe that the company as a whole cares about the people that work here and also the communities we serve. It's awesome to be a part of that."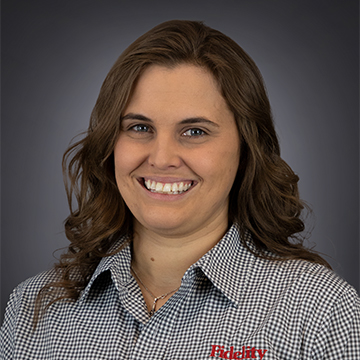 KORI TREBBE
As she contemplated her next career move, Kori knew one thing for sure. She wanted more. More than just clocking in and out each day. More job satisfaction, more employer support. In Fidelity Bank, she found what she was looking for in an employer whose values and vision matched her own.
"I didn't want to settle for just any job. I wanted to be employed by a company that stood beside their employees through the good and bad. As a family-owned business with generations of history, Fidelity Bank is an employer you can trust to take care of you, going above and beyond in employee appreciation. I am proud to be a member of the Fidelity family because we are so much more than your average financial institution. We are individuals who come together for the greater good of our community and our people.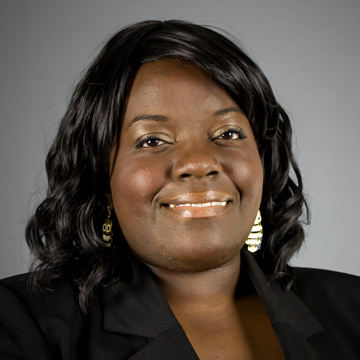 DANIELLE ZILI
As a career marketer, Danielle was used to working for companies that didn't quite live up to their own standards. Writing promotional material was an artful exercise that had grown tiresome. After moving to Wichita in 2020, she was ready for more meaningful, and authentic work. She wasn't sure where to find her ideal job, but was confident that she would know it once she saw it. She found it at Fidelity Bank.
"From the moment I entered our downtown headquarters, it became very apparent that Fidelity Bank was a special place to work. The staff seemed genuinely warm and kind. After meeting my now-supervisor, I discovered that we shared the same professional values. I was convinced I had found a fantastic home for my career with an organization that was committed to living its values, not just printing them."
APPLY YOURSELF
If you're looking for a career, not just a job, and you crave the dynamic energy of a team united in pursuit of progress… welcome home.