THE FIDELITY DIFFERENCE.
We believe we are special. We believe our culture is second to none. Not just because we have beautiful buildings or state-of-the-art technology, but because the people who work within those walls and utilize that technology in service of our customers and communities are second to none. Our success has always been about people, that's why we call it the Fidelity family. Hear now from a few family members in their own words on what it means to work with purpose and passion every day.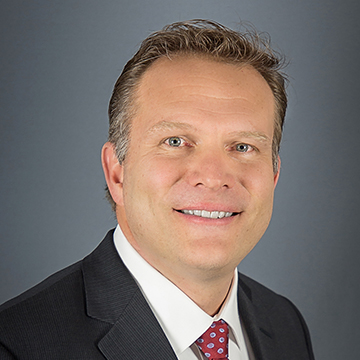 MICHAEL ANDERSON
In the construction industry, reputations are won and lost on the basis of integrity. Michael was interested in joining Fidelity after discovering the bank's positive standing among the local business community. Ultimately, it was an interview with CEO Aaron Bastian that convinced him that the best place to begin the next phase of his career was within the Fidelity family.
"I had the opportunity to meet CEO Aaron Bastian during the interview process and was incredibly impressed with his knowledge of current market and industry trends, as well as his open-minded leadership style. In fact, I believe the bank's outstanding reputation as a trustworthy, caring and stable company has much to do with being a family-owned business with multiple-generations of history that translates into a passionate workplace where people enjoy coming to work"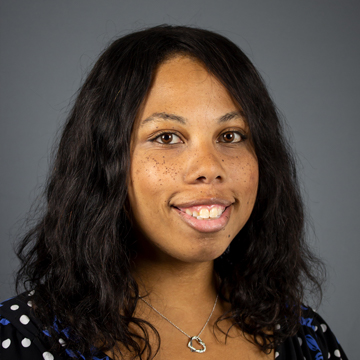 SARA CARTER
For some, life is all about the challenge. Say "no" to the status quo, say "yes" to discovering what's next. As the project manager for our mortgage innovation team, Sara plays a central role in our journey into the future of residential lending. She relishes the opportunity to innovate within an environment where all ideas are equally considered based on merit—a practice that breeds transparency and positive morale.
"Fidelity is undergoing major changes to keep up with technology, customer needs and industry offerings. Every day brings an opportunity to learn, the possibility to grow, a little bit of laughter, and the drive to get up the next day and do it all again. I get a front row seat for that journey and it's inspiring to see everything come together!"


GLORIA JOHNS
For Gloria, the family-style culture at Fidelity Bank won her over from the very first day. As a transplant from Los Angeles, she was used to the frenzied pace of a large wealth management corporation but found the warm and personable atmosphere at Fidelity to be a welcome change.
"During the interview process, I saw that the hiring manager was a kind, honest and genuine person and I knew that Fidelity Bank was the best place for me. Even now, when I mention where I work, I always receive the same positive response. The Fidelity brand is well-regarded in the industry and throughout our community, as is the Bastian family name. I enjoy working for a CEO who clearly makes decisions based on his personal convictions, and not purely for profit. "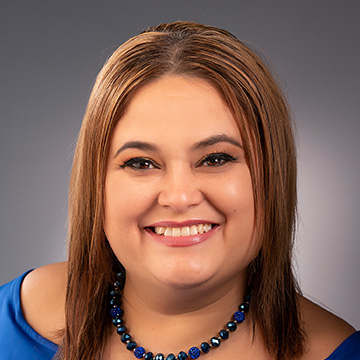 NORMA LOGAN
When she was offered a position at Fidelity Bank in 2019, Norma was persuaded by the company's strong reputation within the local mortgage lending industry and exceptional customer service. Once on board, she discovered an environment where employees are equally as treasured as the customers.
"I have been blessed to work for several great companies but one thing that distinguishes Fidelity is their excellent customer service. I've been able to take advantage of training classes to sharpen my underwriting skills and exercise good judgement when managing my loans. I am overjoyed to get to work at a place that cares and provides for their employees, customers and the community."


JACKIEE MAYES
Jackie was ready for a change. In seeking a new job, what mattered most to her was finding a local employer that truly valued the work of its employees, creating an atmosphere that felt like family. She found a home at Oklahoma Fidelity Bank and never looked back.
"What makes Oklahoma Fidelity Bank different is the culture of the entire bank, and how everyone treats each other. Senior management is available and ready to listen to all concerns and they do so with the utmost respect, providing genuine advice and assistance. I like working where I'm appreciated and where my hard work does not go unnoticed—that's a job worth getting up and getting ready for every single day!"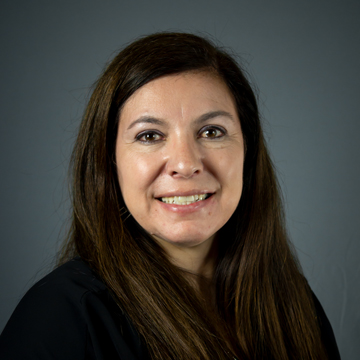 MELODY MORA
When it came time to find a new job, Melody knew she wanted to work for a company that could offer her long-term career growth in a nurturing professional environment where her talents could be utilized to the fullest. She found all that and more when she joined the Fidelity family as a commercial loan assistant in 2019. Today, she's thriving as a residential mortgage processor within a dynamic department currently experiencing record-high productivity and growth.
"The reason I recommend Fidelity to my friends and family is because they truly make you feel like a part of a family, treating you with respect and providing the flexibility needed to balance work and home life. It has been remarkable how accommodating they have been, especially through these COVID times. They really care for the well-being of their employees! "


LUCRETIA SMITH
After spending over a decade in her previous job, Lucretia made the hard decision to trade her existing job security for the chance of growing her career with a new employer whose market growth and technological advances could catapult her career to new heights. She took a leap of faith and found exactly what she was looking for at Fidelity Bank.
"It was scary, leaving a job I had for 12 years but I did the research and learned how strong of a reputation Fidelity had in the banking industry and how they were expanding into other locations—I knew I was in good hands. My work with the Technology Innovation team allows me to play a role in the exciting evolution of the business of banking. I work with the best team, and for a company that is committed to helping our community."


MYA WILSON
Before joining the Fidelity family, Mya hadn't known much about the bank, so she went into the interview to with an open mind and with the earnest hope that by presenting her authentic self, she would find a company culture that matched her own vision, values and professional ambitions. She was right.
"I was shocked at the diversity within the organization in the best possible way! I'm proud of what Fidelity stands for and the work culture we have. It truly is a family and honestly, I would not recommend it to just anyone—we thrive here because of our matching values and because Fidelity Bank truly cares about their employees. It's not a cliché expression, it's a plan that has been put into action."