ONLINE BANKING FEATURES
Bank anytime, anywhere with our free 24/7 online banking services. Easily access your Fidelity Bank deposit and loan accounts and link accounts from other financial providers. Utilize a host of tools designed to enhance your financial life including extensive account monitoring, funds transfers, multiple payment options as well as advanced financial budgeting tools.
ACCOUNT MONITORING
Stay connected to your financial life
With online banking you are in control and up-to-date with these access and monitoring features.
Account monitoring. Review, search and download transactions, recurring activities and your mobile check deposits.
Link external accounts. Connect accounts from other financial institutions, credit cards, lenders and investment firms to get a complete view of your financial life all in one place.
Customized experience. Organize your accounts how you would like by setting account nicknames and grouping accounts.
Get alerts. Configure specific alerts for account activity, history and online transactions sent by your choice of email, voice, text and/or secure message.
Send secure messages. Contact us with any question or concerns using secure messaging in online banking.
View statements and manage statements. You can access and download your account statements, as well as set your statement delivery preferences for paper or e-statements.
TRANSFERS
Effortlessly move money between accounts
Transferring funds between your accounts or to the accounts of other Fidelity customers has never been easier.
Transfer funds between your accounts.

Co

nduct one-time or recurring

funds transfers

between your accounts.

Transfer funds to other Fidelity customers.

With customer transfers you can quickly move money from your account to the account of another Fidelity Bank or Oklahoma Fidelity Bank customer.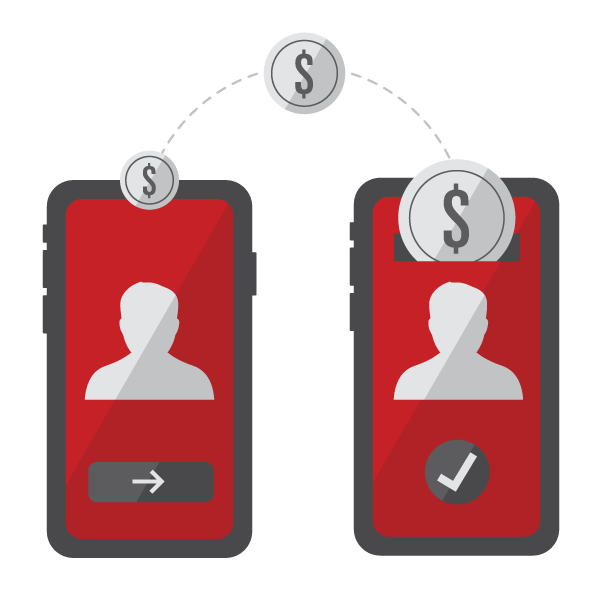 PAYMENTS
More payment options
Whether you are making a loan payment, managing your bills or organizing online payments to merchants and streaming services, you can do it all within online banking.
Make loan payments.

Remit your Fidelity Bank loan payments from an existing Fidelity account or from an account with another financial institution.

Make payments and manage payees with bill pay.

Add or remove payees, submit payments and review activity all in online banking.

Make mortgage payments.

Enjoy seamless, single sign-on access to Fidelity Mortgage Manager.

Easily manage payments for websites and streaming services with Card Swap.

Use

CardSwap

to manage and switch debit card payments to sites and services like Amazon, Hulu, Netflix and more all in online banking.

Issue a stop payment.

Cancel payments before they are processed.
ADVANCED FINANCIAL TOOLS
Take control of your finances
More than just a place to see your accounts, online banking can help you get the most out of your finances, serving as a centralized place for all your accounts inside and outside of Fidelity. View a full picture of your financial life with powerful tools that help you:
Explore your d

ebt

and repayment strategies.

See how your net worth changes over time.

Analyze your income

and

expenses and forecast your personal cash flow.

Categorize your transactions and view spending

breakdowns and trends

.

Use b

udgeting

features, including

customizable categorization and transaction splitting

.

Open other Fidelity accounts

in minutes, completely online.
GET NEXT-LEVEL
DIGITAL BANKING
Are you ready to

for a personalized digital banking experience with fewer logins to remember and more ways to shape your

financial life?