WPS Adopt-A-School Impact Report
10/5/2022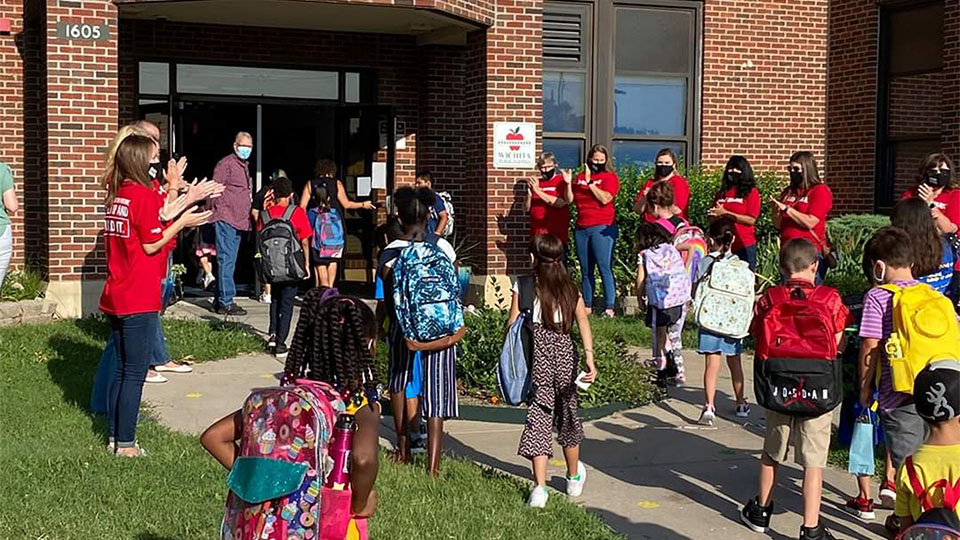 Throughout four generations of Bastian family leadership, Fidelity Bank has worked with local organizations who share the mission to create a brighter future for the communities they serve. Understandably, an opportunity to support Wichita's United School District 259 by "adopting" Harry Street and Park Elementary schools was a natural fit for the Bank's community outreach program in fall 2021. It was a unique opportunity to plan a long-term engagement strategy, maximizing impact by driving funding and resources to specific areas of greatest need.
"As always, the real magic happens when our wonderful Fidelity family shows up, a sea of red shirts and smiling faces that deliver snacks, organize field day activities and cheer for the students on the first day of school," said Pam Regehr, Fidelity Bank director of corporate social responsibility. "It's been an incredible adventure and we're proud to show the meaningful impact made in the lives of dozens of educators, hundreds of students and their families across Wichita."
A summary of the partnership's individual initiatives have been summarized in the 2022 Program Impact Report, linked below.