Erica Haskins joins EPCOR board of directors
2/13/2023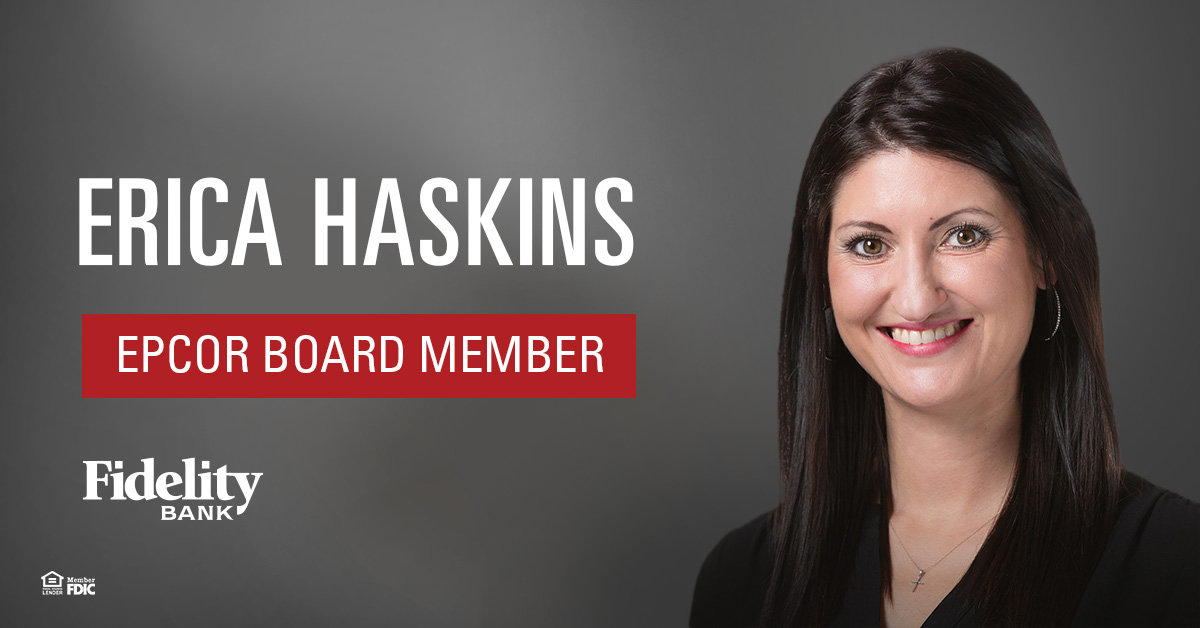 Fidelity Bank Commercial Services Manager Erica Haskins has joined the board of EPCOR, a non-profit trade association for payments professionals. EPCOR provides banking payments education and support to more than 1,800 member institutions across 12 states in areas that include compliance, operational processes and risk mitigation.
"This honor speaks to Erica's passion for payments, high standard of service and extensive industry knowledge," said Christian Lehr, Fidelity Bank Director of Treasury Management. "Erica will be a great resource for the EPCOR board and all its members within the rapidly evolving payments space."
Haskins has more than 13 years of payments experience. Since joining Fidelity Bank 2021, she has become a vital member of the bank's management team. She provides guidance to the treasury services and payment operations departments.
"It is an exciting time to join the EPCOR board," said Haskins. "EPCOR is on the forefront of improving the payments industry and supporting their members with resources and best practices. Playing a leadership role for this great organization is an honor."