fidelity bank names wolz retail banking director
1/21/2021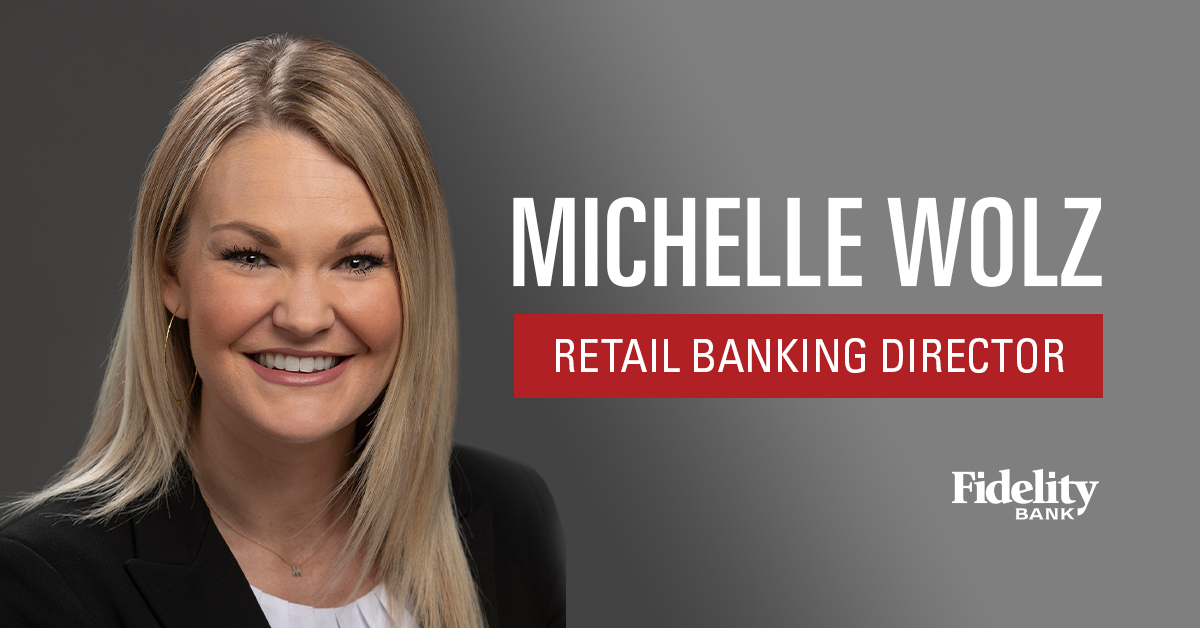 Michelle Wolz has been promoted to the role of retail banking director, providing guidance and leadership to Fidelity Bank's Kansas retail division, including a regional management team, customer contact center and retail sales analysis functions.
"Michelle has been instrumental in tailoring our customer experience throughout the branch network," said Michele Kyle, Fidelity Bank's director of consumer banking. "In this elevated role, she will extend her hands-on leadership and passion for employee engagement to initiatives designed to empower our customers to bank when and where they want."
Wolz joined Fidelity Bank in April 2019. During her tenure, she has helped implement new training, recognition and communications programs which have reduced turnover and improved both customer satisfaction ratings and sales performance.
"Delivering a great experience for customers starts with the relationship we have with our team members," said Wolz. "I'm proud to work for a company that is focused on cultivating a fulfilled, connected and skilled workforce and honored to play a role all these areas. The result is a more meaningful banking relationship with each customer."
Along with the new responsibilities, Wolz is being promoted to the level of senior vice president.