Nacha Operating Rules: Micro-Entries (Phase 2)
3/29/2023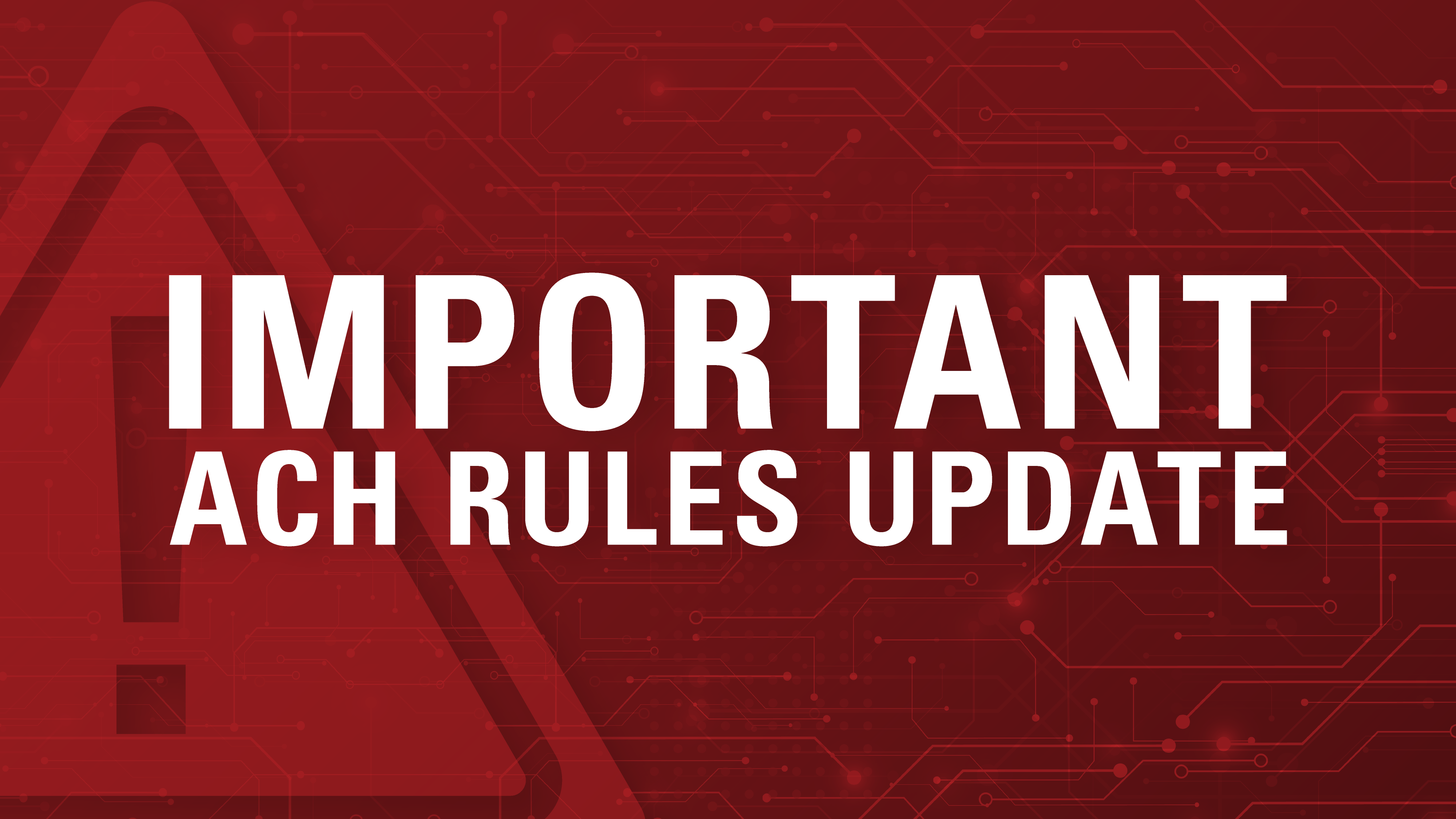 As a trusted provider of payments services, we are here to keep you informed about important changes to operating rules that may impact your procedures. As of March 17, 2023, all originators of micro-entries are required to use commercially reasonable fraud detection to minimize the incidence of fraud schemes. Micro-entries are Automated Clearing House (ACH) credits of less than $1, and any offsetting debits, used for the purpose of account validation. Under the new rule, originated and returned volumes of micro-entries must be monitored to establish a baseline and detect anomalies, though an entry-by-entry review is not required.
Originators are also encouraged to conduct velocity monitoring, recognizing the number of times an account number is used in various formats, as part of their fraud monitoring efforts.
Read additional details about Phase 2, including technical aspects, rule impacts and FAQs, from Nacha.
If you have any questions about this update, please contact Commercial Support at commercialsupport@fidelitybank.com or 1.800.842.8191.