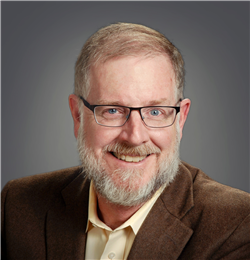 clark bastian
Chairman of the Board
Under Clark's leadership, Fidelity Bank has grown significantly, with $2.8 billion in assets and employing more than 500 people. Clark led efforts to increase Fidelity's retail branch network and expand into the metro areas of Oklahoma City and Kansas City. As the 3rd generation in the family enterprise, he also serves as Chairman of the Bank's holding company as well as other non-Fidelity family interests. Clark's son, Aaron, became president of Fidelity Bank in 2015 and succeeded him as Chief Executive Officer in 2020.
Clark is a graduate of Wichita State University, where he earned a Bachelor of Business Administration. He joined Fidelity in 1976, the same year his family's mortgage business acquired a $32 million, local savings and loan institution which became Fidelity Bank. Prior to becoming the Bank's CEO, he served as Executive Vice President of Fidelity's operating subsidiaries that were engaged in land development, property management and insurance services.
Clark has a passion for giving back to the community and has contributed his time and talents to civic and charitable organizations. Clark currently serves as chairman of the Dean's Advisory Board of the Barton School of Business at Wichita State University and is also a member of WSU's National Advisory Council. He has served on numerous boards, including those of the Wichita Community Foundation, Wichita State University Foundation and Rotary Club of Wichita.