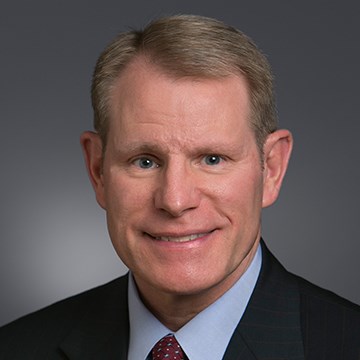 Kelly bauer
EVP, Chief Financial Officer
As chief financial officer, Kelly assumes a strategic role in the overall management of the company for planning, implementing, managing and controlling financial-related activities. Kelly has worked at Fidelity Bank since 1995 and has more than three decades of banking experience.
During his tenure with Fidelity Bank, Kelly has developed and implemented formal budgeting/forecasting capabilities, an in-house asset/liability management function, analytical capacities and organizational profitability, which was later enhanced to include customer profitability.
Kelly holds a bachelor's degree in finance from Wichita State University with minors in accounting and economics. He has also acquired licenses for general securities and uniform securities through the Financial Industry Regulatory Authority.
As an active member of the community, Kelly volunteers his time in various capacities through Hillside Christian Church and serves on the Pension Fund of the Christian Church board of directors.