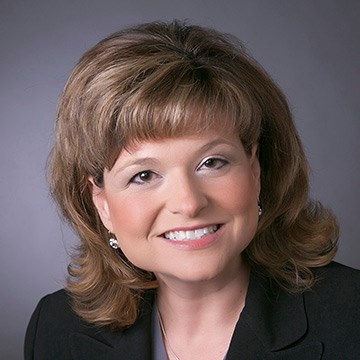 Melissa knoeber
EVP, Director of Culture and Talent
As the director of Fidelity Bank | Oklahoma Fidelity Bank's Office of Culture and Talent, Melissa Knoeber works across departments to foster a workplace experience that attracts and retains top talent. Under her leadership, human resources, community engagement and marketing communications teams leverage Fidelity's unique culture to position the organization as the preferred regional employer.
Melissa's diverse professional experience has led her to this senior executive position. She previously served as human resources director for Fidelity, where she oversaw advancements to the department's information system, as well as the expansion of employee benefits and professional development opportunities. Melissa's tenure with Fidelity began in 1997 and has also included positions in the consumer lending, retail training, customer service and cash management departments.
Melissa holds a Bachelor of Science degree in business management from Friends University as well two certifications from Cornell University in both Strategic Human Resources Management and Diversity and Inclusion. Additionally, she attended the Human Resources Management School - Graduate School of Banking at the University of Wisconsin-Madison.
She remains an active member of the community in many capacities, serving on the Greater Wichita Partnership's Talent Advisory Board, the Business Education Alliance, the Sedgwick County Zoo Board, the United Way of the Plains Board and the Real Men Real Heroes Board. In addition, Melissa is heavily involved with Big Brothers Big Sisters, and her little sister has been a member of Melissa's extended family for more than 15 years.