Fidelity Bank gifts $300,000 to the Kansas African American Museum
8/12/2022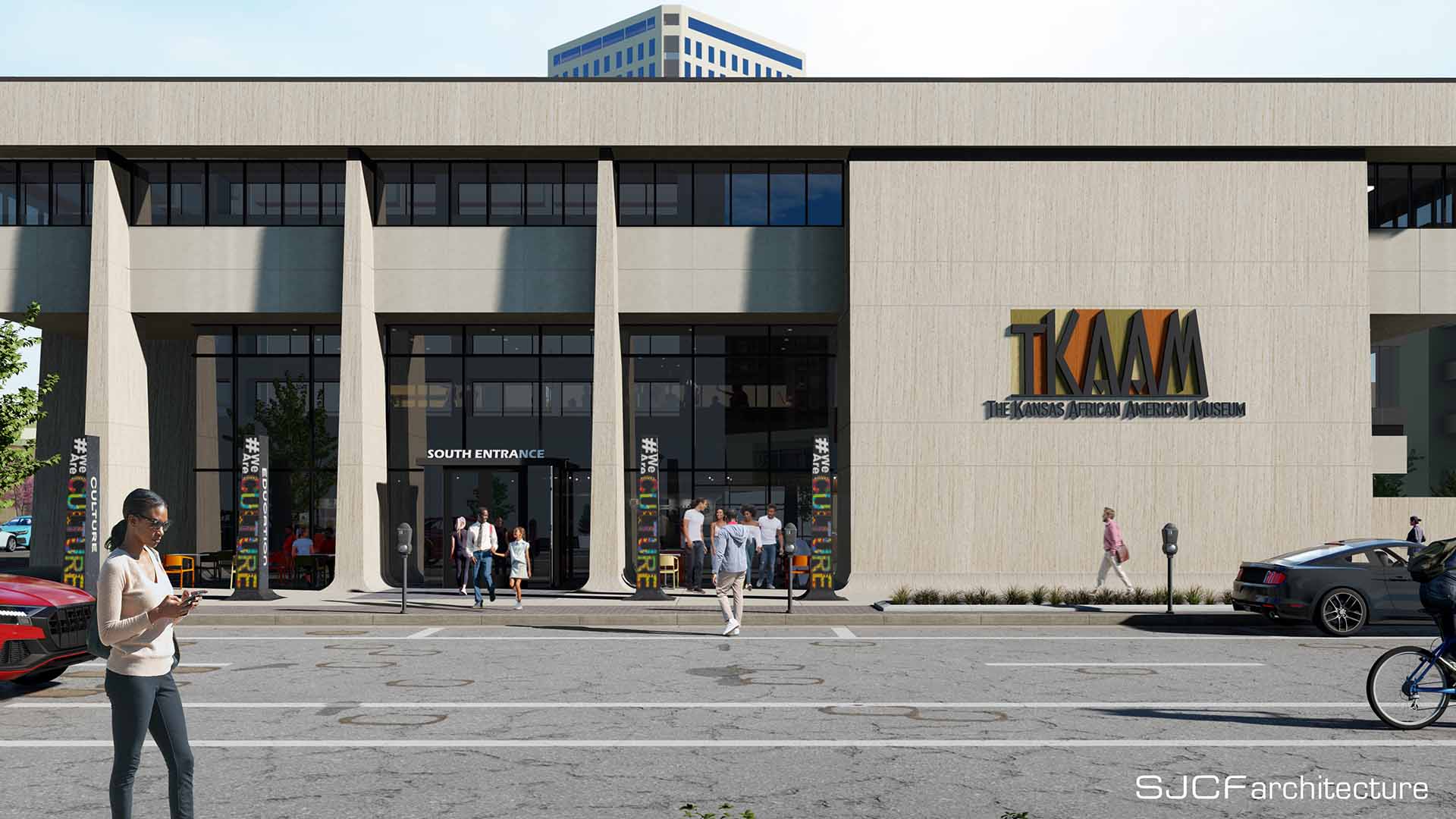 Fidelity Bank has made a $300,000 contribution to the Kansas African American Museum's capital campaign in support of the purchase and renovation of a new location in downtown Wichita. The museum secured the former Sunflower Bank building near Main and 1st Street as the future home of a more spacious cultural center, which will include the Fidelity Bank Exhibition Gallery space.
"Fidelity Bank's leadership gift helped launch this campaign," said TKAAM Executive Director Denise Sherman. "Words cannot adequately convey our thanks and appreciation to the leadership and employees of Fidelity Bank for making The Kansas African American Museum & Cultural Center become a reality."
Within the new TKAAM & Cultural Center, the Fidelity Bank Exhibition Gallery will provide flexibility for TKAAM to host regional and national traveling displays depicting culturally significant events in Kansas' history. The gallery will also provide space for educational programs curated for schools and associations across the state.
"We seek to play a meaningful role in shaping a more inclusive and equitable workplace and community culture," said Aaron Bastian, Fidelity Bank's president and CEO. "We are proud to support TKAAM's efforts to expose more people to the experiences of African Americans in Kansas and help shape a more vibrant future for arts and culture in downtown Wichita."