Kristen Buckles selected for 2019 Leadership Wichita class
8/12/2019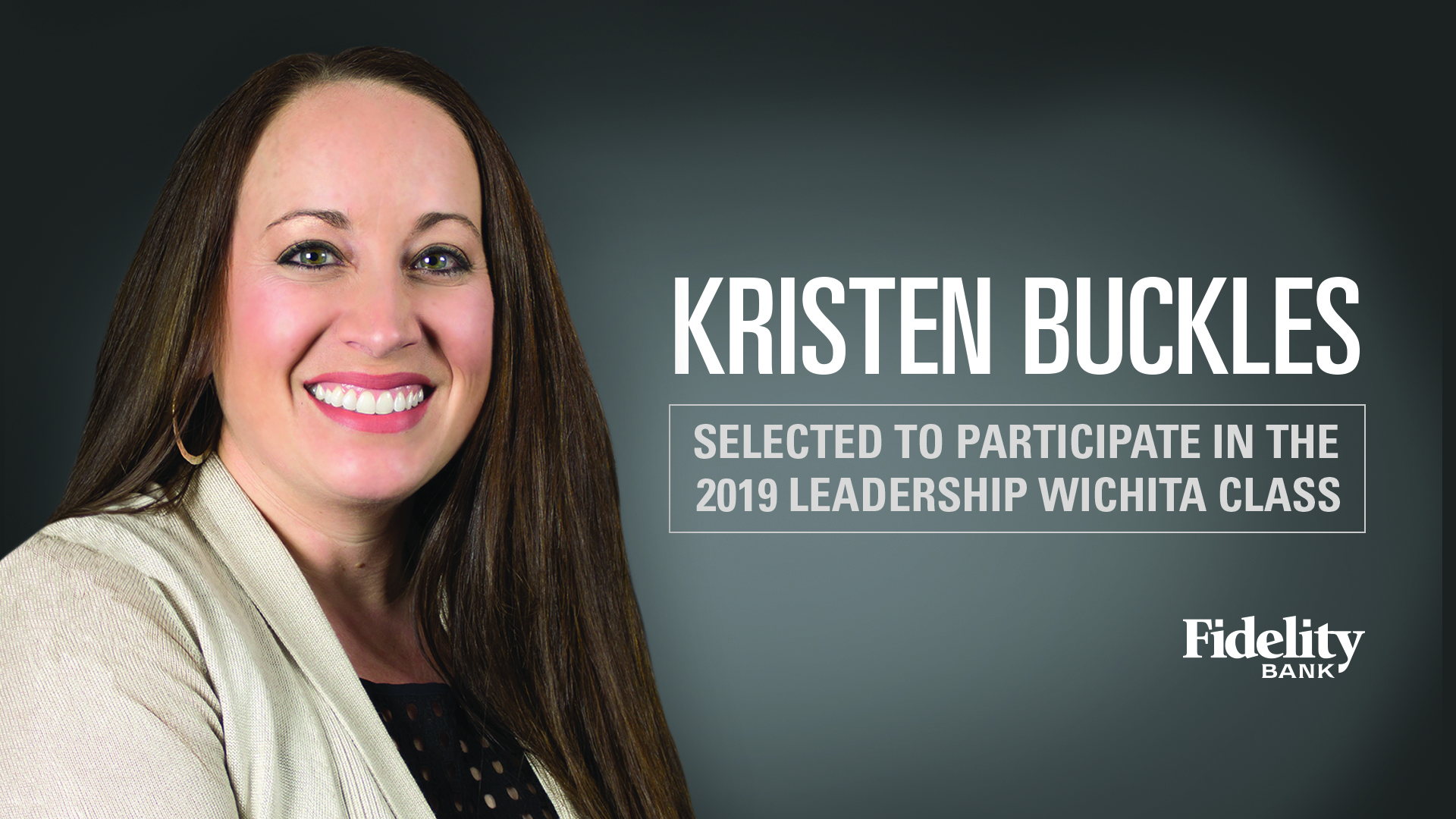 The Wichita Regional Chamber of Commerce announced the 2019 Leadership Wichita class comprised of 30 people from the Wichita region. Fidelity's own Kristen Buckles is among those selected, and she joins more than 1,000 other individuals who have committed to become stronger leaders for the community since the program was launched in 1983.
Leadership Wichita participants are identified through a nomination process, followed by submission of a formal application to the program's Board of Trustees for selection. Kristen and her classmates will participate in nine sessions that cover issues such as economic development, education, workforce development and government while building leadership skills through real-life examples, group discussions and collaboration.
We congratulate all participants on being selected for the 2019 class.