Access to 90,000+ surcharge-free ATMs
Access to 90,000+ surcharge-free ATMs
Avoid ATM fees with Allpoint and MoneyPass networks
10/25/2021
Fidelity Bank checking customers can avoid the hassle of foreign ATM fees when withdrawing cash by utilizing Allpoint and MoneyPass network ATMs. In addition to free use of Fidelity ATMs and Interactive Banking Machines, ATM and debit cardholders have access to 90,000+ surcharge-free machines in the United States and around the globe. These ATMs are conveniently located in popular retail outlets, convenience stores and other financial institutions.
Allpoint Network ATMs
You can avoid incurring foreign ATM fees when withdrawing cash through machines located in popular select retailers like Target, Walgreens, CVS and more. The Allpoint network includes more than 55,000 ATMs worldwide free for use by Fidelity Bank debit card customers. Simply use the online locator or download the Allpoint mobile app to find the nearest machine.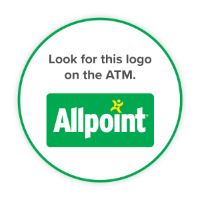 Download the app from the Apple Store
Download the app from Google Play
MoneyPass Network
Fidelity Bank debit cardholders can also withdraw cash without a surcharge fee at any of the 37,000+ MoneyPass ATMs throughout the United States and Puerto Rico. MoneyPass ATMs are conveniently located in convenience stores and select banks and credit unions. Simply look for machines with the MoneyPass logo or use the online locator to avoid the hassle and expense of surcharges.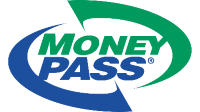 Find the nearest MoneyPass ATM
Surcharge-free ATM access is just one of the many benefits of a Fidelity Bank checking account.
Learn more about the great features available to keep you connected and in control.